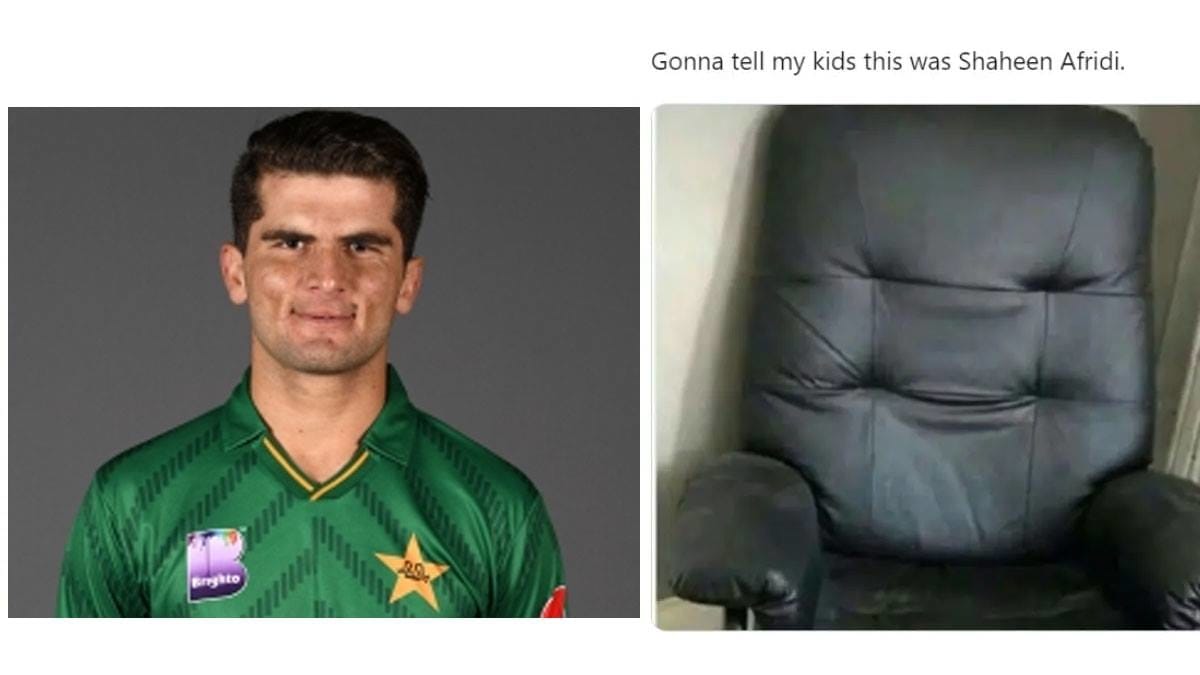 8 Of The hilarious Lies, Pakistanis Are Saying They'll Tell Their Kids
Samra Saghir, 1 week ago
0
2 min

read
75
Internet is fun. Sure, lots of people have a lot of ideas about how the internet is ruining everything, but it's got so much more to love. The youths are sharing funny tweets on twitter what make us feel there's hope for the future of the world and its sanity, too. It's these same younglings who've come up with a funniest new meme trend that's been taking over the world. It's about things people will tell their kids. The "I'm Gonna Tell My Kids" meme is just the latest viral Internet moment taking over social media.
Actors look Like
This is the most funny tweets on twitter about Pakistani actors. A good-lie! This man is equally handsome.
Maybe you're someone who would tell their kids about the time Pitbull said he would perform at the PSL opening ceremony in 2019. This is the funniest tweets on twitter.
Lie they will tell their kids Pakistani Shahrukh
Also read: Desi Pickup Lines That Will Make You Laugh
Politician Look Like
This is most hilarious and funny tweets on twitter for Pakistan Federal Minister of Science and Technology. But the most iconic personality that people said they'd tell their children about this man.
Funny tweets on twitter about biggest dreamy Baz in our country That I will tell my kids
This is hilarious lie on Altaf Husain. Chief Of the Year Look like
Cricketer Look Like
Oh, snap! This is a genius. They might start calling this couch by that name, but brownie points on the creativity. This is funny tweets on twitter for I 'will tell my kids.
Inzi behen playing the field! Imagine the kids embarrassing themselves and finding out the truth, later on. *Evil* They will tell my kids.
It's funny tweets on twitter. Every country is coming up with its twist on it. However, Pakistanis are known to be cheetas of such art, and the memes they have come up with are sure to give anyone a good laugh. Of course, its not everyone's cup of tea, and you will find occasional tweets and messages of being fed up with this trend.
Samra Saghir
Hey! I'm Samra and I'm a Freelance SEO Expert. This is my Blog Site where I create relevant and engaging content for a young, inquisitive, opinionated, empathetic, and bold audience.
Related posts
Subscribe for newsletter
* You will receive the latest news and updates on your favorite celebrities!
Marrying the right person, at the right time is important than marrying the wrong person at the 'perfect age
Marrying the right person, never the right time to marry the 'wrong' person! It just wastes valuable time and hurts everyone in the end. No one deserves that.No one the 'wrong person'! As far as marrying the 'right' person at the 'wrong' time life is…
44 Exercise at Home for Weight Loss
We all desire to stay fit, lose weight, and frankly, I am sure a lot of us have joined the gym as a part of every new year's resolution but eventually couldn't continue. Not because of lack of desire due to lack of time. If…
How to Boost Immune System? Vitamin D is Pivotal For Immune.
As the coronavirus pandemic continues to extend quarantines, shutdowns, and social distancing measures — many people are wondering how to keep themselves fit and healthy. In the situation of pandemic working from home, staying inside and social distancing is one way to protect yourself. Start…
How to Lose Weight in Limited Budget
Weight loss is on the mindset of many people, especially with a limited budget. People are allowed one form of exercise a day, & many are worried they will gain weight. Many of us may find it tough to best exercises to lose weight at…