How to Lose Weight in Limited Budget
Neelam Tauqeer, 6 months ago
4
8 min

read
934
Weight loss is on the mindset of many people, especially with a limited budget. People are allowed one form of exercise a day, & many are worried they will gain weight. Many of us may find it tough to best exercises to lose weight at home; here's some natural help. Calories you burn while doing things like dusting, mopping, cleaning utensils & more. The coronavirus induced lockdown has changed our daily routines quickly. Our sleeping routines have changed, we are now working from home, & this has made us snack more than usual. With all the panic, fear & stress, Everyone must take care of our mental as well as physical health. Follow a healthy diet plan.

Unhealthy Lifestyle Coronavirus Quarantine Days
Do not spend the 21 lockdown period in inactivity or without a routine. Try to wake up, sleep & work at the same time every day and follow this diet plan to stay fit and healthy. This time is the best time to weight loss diet plans at home. So, If one is a working professional, they will work on laptops, students who are in school & colleges. All those who are in a profession where they can't work from home will mostly spend most of their time on social media, i.e., YouTube, Netflix, Facebook, online shopping, or any other platform. Well, you don't have to go out to do exercises, basic exercises can be done at home.
So, here are Exercises & Diet Plan that You can Follow.
Now coming to the diet plan for losing weight, no matter what you do, you have to go on a calorie deficit diet. So, now we have to understand which food nutrient affects weight gain or weight loss. Overall our food can be divided into three macronutrients
1 – Carbohydrates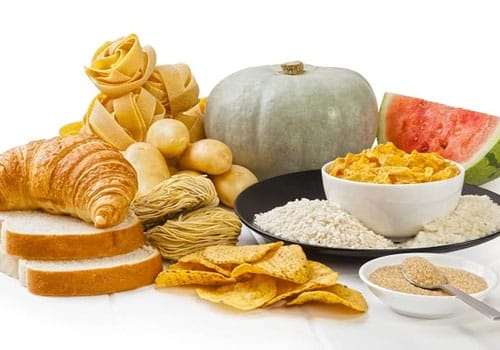 These are the basic constituent of any food & is found in almost all food items(Rice, Roti, Fruits, sugar). It is the thing which you have to target. Carbohydrates are something which is converted into glucose & then into fat if you are not using that excess glucose energy. Use carbohydrates in your diet plan.
2 – Fat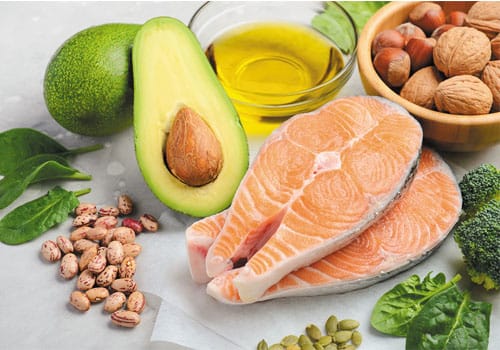 Fat is nothing but flavour, and the metabolism of fat is very slow to lose weight and gain muscles. You have to keep this fat amount low to moderate. So, fat sources are Egg yolks, Red meat, ghee butter and so on
3 – protein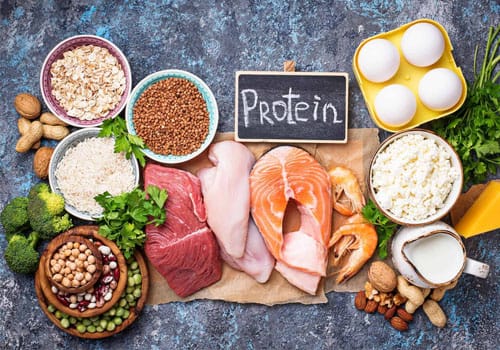 The main part of your diet plan must revolve around this to lose weight. High protein food such as chicken and egg whites will help to build muscles and will also help in fat metabolism.
Morning Time
Drink one hot water cup with chia seed + Lemon
After 30 mint eat one boil Egg & fruits + tea without sugar
Noon Time
Snacks like fruit or boil red beans
Lunch
Light to medium quantity usually includes
Rice 50 gms
Three eggs
Tomato chicken masala
Dinner
Dinner is the lightest and mostly included protein only with minimal carb 20–30 gms of rice or one roti.
along with 100 gms of chicken
Weight Loss Diet Plan in a Budget
Because of coronavirus quarantine days, everyone faces some budget issues. Everyone wants to lose weight but in a low budget. Here is some weight loss, coronavirus quarantine tips.
1 – Brown Rice
Rice is a staple in several cities because it is such a low cost. Brown rice, although it's a carbohydrate, is healthy & can help you lose weight!
2 – Non-Fat Yogurt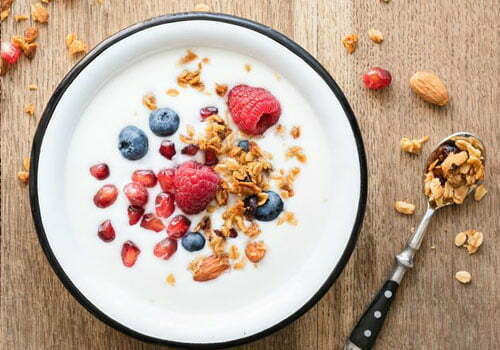 Non-Fat yogurt has been called a "superfood" or a portion of food packed with nutritional value, & it does have many health advantages that shouldn't be overlooked. Non-fat yogurt is the best diet plan for breakfast
3 – Beans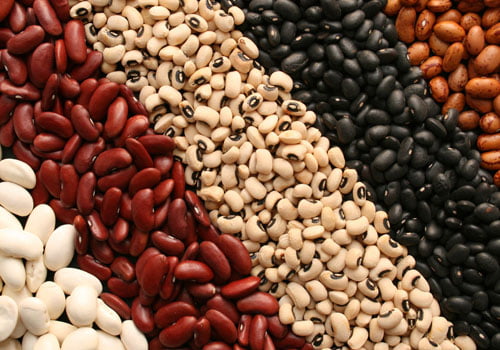 Beans, kidney, black beans: Beans not only have protein, but they have fiber too! Beans are cheap, low in calories, & you can add almost any kind of herb or spice to create different flavour combinations.
4 – Sweet Potatoes
Sweet potatoes have a much great health advantage. They contain about 388% of our daily recommended intake of vitamin A, 15% of vitamin B6 are high in potassium & fiber. Sweet potatoes also contain vitamin C, manganese, pantothenic acid, copper, niacin, vitamin B1, vitamin B2 & phosphorus.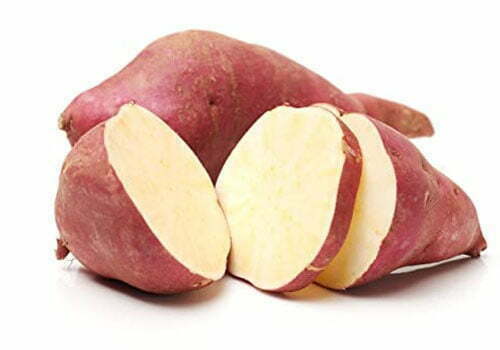 5 – Apples & Other Low-Cost Fruits
It's a great idea to eat fruit for health, but it's essential for weight loss too. The fruit is full of vitamins, minerals, & fiber, and it can help aid in weight loss by helping you feel full with fewer calories. It can also increase your water intake.
6 – Broccoli, Cauliflower & Other Low-Cost Veggies
Broccoli, carrots, and cauliflower all low cost & they help in weight loss too. Filling up with veggies, which are low in calories, helps you feel full of vitamins and minerals.
7 – Green Tea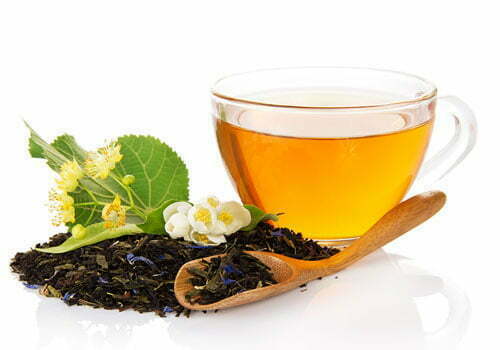 Green tea isn't a food, it's a low-cost beverage to customers loaded with nutritional benefits, according to researchers. "
The Best Exercises to Lose Weight at Home
These are best exercise for lose weight
1 – Bouncing Rope
In quarantine days, you can do these exercises at your own home. This activity is the ultimate fat killer that will help support your caloric yield. There is just no other exercise that can coordinate like this. As per Science Daily, hopping Rope is substantially more viable than running: "This oxygen consuming activity can accomplish a "consume rate" of up to 1300 calories for each hour of energetic action, with around 0.1 calories expended per bounce.
2 – Running Up Stairs
You will consume 819 calories for each hour!
Running is excellent; we as a whole realize that. As per specialists, it's much improved and substantially more viable at consuming calories and remaining lean. If you are or novice or focused sprinter, it is significantly more critical for you to do this action. COVID-19 running upstairs is the best exercises to lose weight at home
3 – Walking
You will burn 167 calories per hour!
If jogging is a bit too hard for you or if you have joint problems, then walking is an excellent solution! Many studies are showing that walking can be even better for your weight loss than running, and it's certainly safer and easier to get started with a walk. It's also an excellent way to socialize when you on a call with friends start a walk. This way, you don't get bored with your regime, and you will have a group of people holding you accountable. These days you can walk from one room to another for walking purpose. walking is the best exercises to lose weight at home
Walking Offers Numerous Benefits:
Improves circulation
Shores up your bones
Lightens mood
It can lead to weight loss
Strengthens muscles
Lowers Alzheimer's risk
Improves your breath
Tips to Lose Weight
1 – Drink Water, Especially Before meals
Drinking water can help to lose weight, and that's true. Drinking water can boost metabolism by 25–35% over 1–1.5 hours, helping you burn off a few more calories. One research showed that drinking a half-liter (17 ounces) of water about half an hour before meals helped dieters eat some calories and lose 45% more weight compared to those who didn't drink the water.
2 – Eat Eggs For Breakfast
Eating whole eggs can have all kinds of benefits, including helping you lose weight. Research shows that replacing a grain-based breakfast with eggs can help you eat fewer calories for the next 37 hours and lose more weight as well as body fat.
3 – Drink Coffee (Preferably Black)
Coffee helps in losing weight. Quality coffee is loaded with antioxidants and can have many health benefits. Research shows that the caffeine in coffee can boost metabolism by 3–12% and increase fat burning by up to 10–30% Just make sure not to add sugar or other high-calorie elements to your coffee. So, That will completely negate any benefits.
4 – Try Intermittent Fasting
Intermittent fasting is a popular eating pattern in which people cycle between periods of fasting and eating. Research suggest intermittent fasting is as useful for weight loss as constant calorie restriction. However, it may reduce the loss of muscle mass typically associated with low-calorie diets.
5 – Get Good Sleep
Sleep is highly underrated but maybe just as important as eating healthy and exercising. Research shows that poor sleep is one of the most prominent risk factors for obesity, as it's linked to an 80% increased risk of obesity in children and 55% in adults.
6 – Beat your Food Addiction
If you feel overpowering cravings and can't seem to curb your eating no matter how hard you try, you may experience from addiction. In this case, seek professional help. Trying to lose weight without first combat food addiction is next to impossible.
The Bottom Line
Numerous techniques can aid your weight loss goals. So, Some of the above tips and diet plans are purely dietary, involving eating more protein or cutting back on added sugar. Others — such as improving sleep quality or adding a workout start follow old office routine of sleep— are more lifestyle-based. E.g., chewing more slowly is one step you can take to institute mindful eating. If you implement a handful of these tips and diet plans, you'll be well on your way to your weight loss goals. Write your 21-day plan and start work according to the plan and follow the best exercises to lose weight at home.
Related posts
Subscribe for newsletter
* You will receive the latest news and updates on your favorite celebrities!
Marrying the right person, at the right time is important than marrying the wrong person at the 'perfect age
Marrying the right person, never the right time to marry the 'wrong' person! It just wastes valuable time and hurts everyone in the end. No one deserves that.No one the 'wrong person'! As far as marrying the 'right' person at the 'wrong' time life is…
Healthy Mind And Body Leads To A Healthy Life
In our busy daily schedule, getting time to take care of our healthy life is infrequent, and day to day by unknowingly, our health becomes worse, it's because of our lifestyle and food habits. Healthy living is not a destination. It's the way of life….