The Ertugrul Ghazi fever in Pakistan keeps the temperature rising every single day. Whenever a new episode is out, Pakistanis learn something new about the show. Every day, they see new characters as well. With the country in love with Engin Altan Duzyatan (Ertugrul), the co-actors are sharing the limelight as well.
Pakistanis cannot understand how 'acting' works; they confuse fiction with reality and vice versa. Esra is Halima.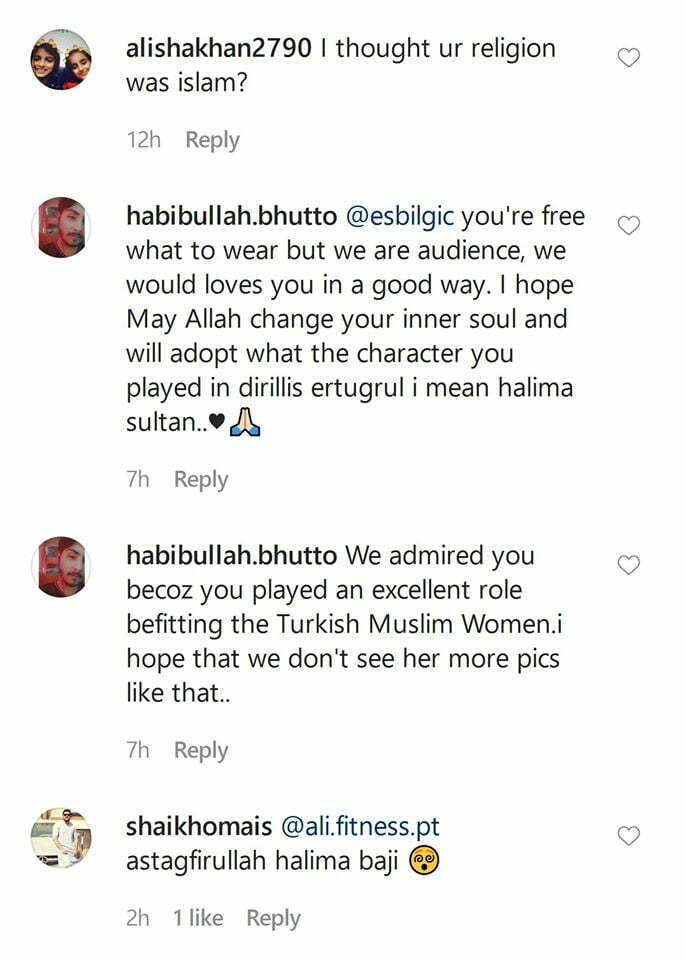 People after watching Halima pictures on Instagram, wrote a long essay in her comment box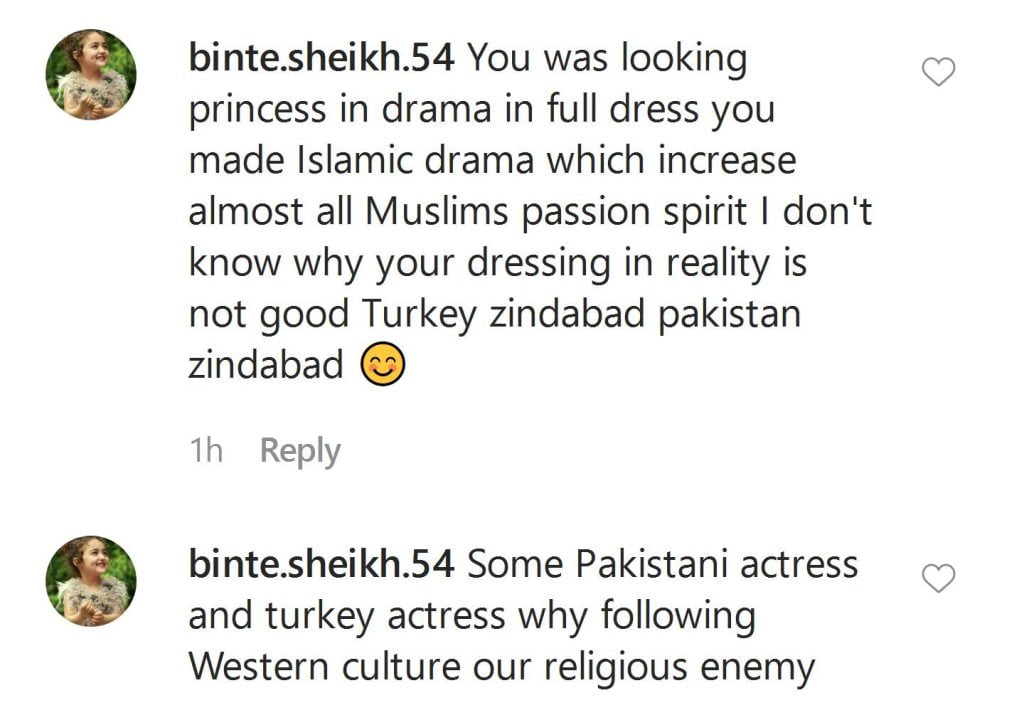 'How much I hate you after seeing this picture of you'

Pakistani's are trolling Esrabilgic (Halima Sultan) on Instagram because her character in Ertugrul is not matching her real-life pictures. I think they should not troll her because she had grown up in such a Europe like culture. They should not link real-life Halima with Esra.
Pakistanis Forget Ertugrul Characters have Real Lives Too
After all, Pakistanis have seemed to forgotten that Ertugrul Ghazi is a TV show, & the characters in it have real lives too. Yes, Esra Bilgic might be a Muslim, but she does not belong to Pakistan, nor is she bound to please everyone. Esra is a decorated Turkish actress with a lot of fans.
Samra Saghir
Hey! I'm Samra and I'm a Freelance SEO Expert. This is my Blog Site where I create relevant and engaging content for a young, inquisitive, opinionated, empathetic, and bold audience.
Related posts
Subscribe for newsletter
* You will receive the latest news and updates on your favorite celebrities!
Marrying the right person, at the right time is important than marrying the wrong person at the 'perfect age
Marrying the right person, never the right time to marry the 'wrong' person! It just wastes valuable time and hurts everyone in the end. No one deserves that.No one the 'wrong person'! As far as marrying the 'right' person at the 'wrong' time life is…
Pakistan Loses 40,000 Women Every Year Because Of Breast Cancer
October marked as Breast Cancer Awareness Month worldwide helps raise awareness, early treatment and exposure, and palliative care of this disease. There are almost  1.38 million new breast cancer cases and 458 000 deaths from this disease each year. Breast cancer is the most common…